Finding Hope with TNNT1 myopathy
The Stoltzfus Family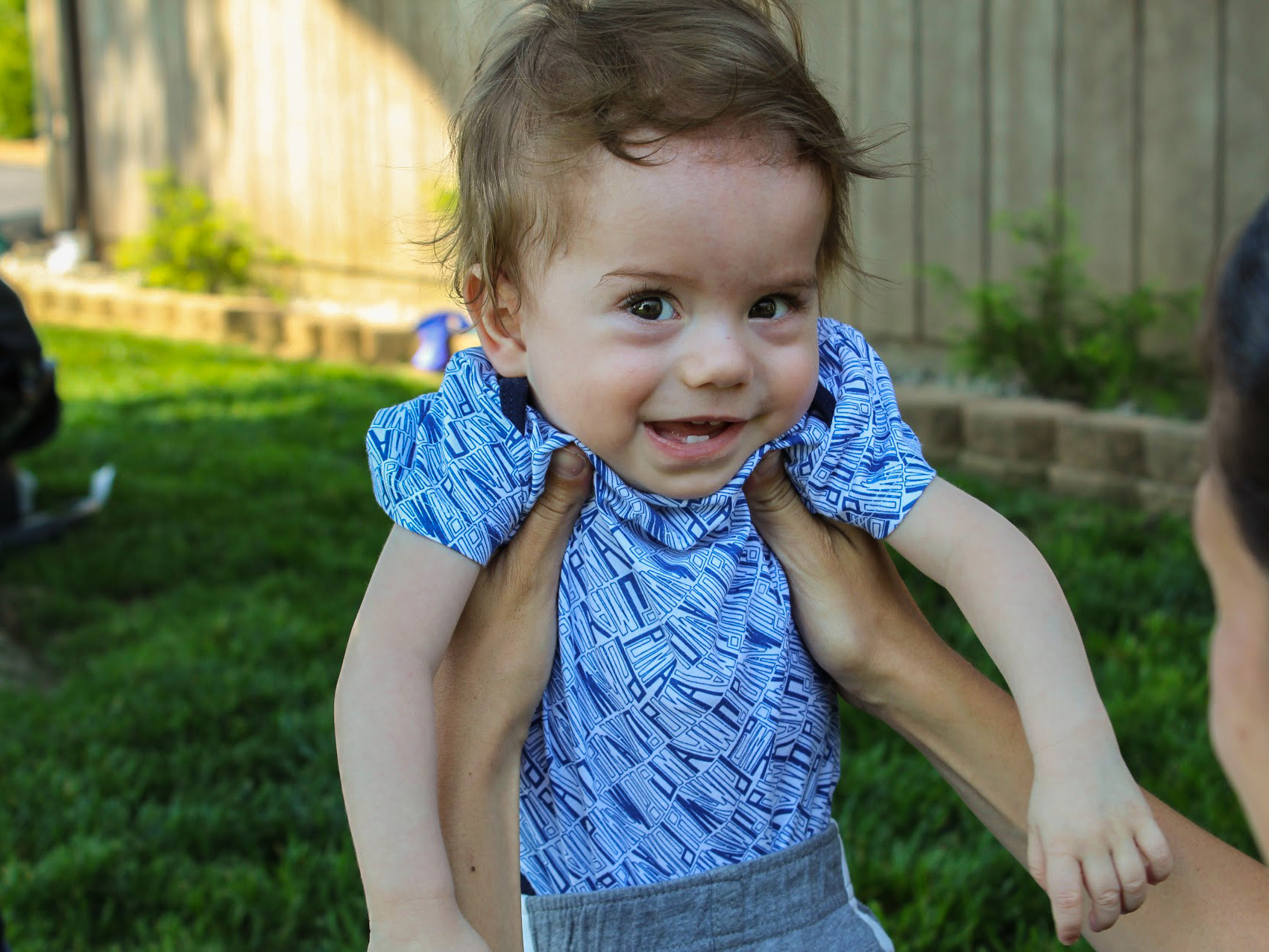 When Esther and Michael Stoltzfus were expecting their second son, Joseph (Josie), they knew it was a blessing to have a healthy baby as both of their families had a history of rare genetic disorders. When Josie arrived six weeks early in the spring of 2019, he spent his first 11 days in the NICU under observation because of his premature birth.
When he was born, he exhibited a strong cry and fed really well. However, shortly after Josie came home from the NICU, the Stoltzfus family noticed he started to have tremors. Josie's grandmother mentioned to Esther that tremors are commonly seen in babies with TNNT1 myopathy (also called 'Chicken/Pigeon Breast Disease' or TNNT1 for the affected gene. TNNT1 myopathy is a devastating rare genetic disorder that affects the muscles and their ability to contract and relax.
When Josie was about eight weeks old, Esther and Michael noticed the tremors started to worsen and called the Clinic for Special Children (CSC) to make an appointment. "We wanted peace of mind as we felt that something might not be right", Esther explains. At their first appointment, they met with Dr. Vincent Carson, Clinical Operations Director at CSC, who explained that Josie's symptoms did resemble tremors commonly seen in babies with TNNT1 myopathy. A rapid diagnostic test was ordered and ran in CSC's in house lab. The Stoltzfus family went home to await the results.
Later that afternoon, Dr. Carson called the Stoltzfus family to confirm that Josie's test result came back positive for TNNT1 myopathy. Right away the family and CSC developed a care plan for Josie and he was enrolled in our palliative care program, Cherished Lives. Keturah Beiler, Nurse & Cherished Lives Program Manager at CSC, visited the Stoltzfus family's home every other week to ensure Josie was comfortable and the family had what they needed.
Josie was also enrolled in our WiTNNess research study. "We decided to do the research study so Josie's life could help others. It also gave us fresh hope for a treatment one day soon." When asked about CSC's impact on Josie's life, Michael explains, "I don't know where we would have been without CSC. Anytime we needed something, you were there." Sadly, Josie died in the summer of 2020 at 14 months of age. "We want to share Josie's story in the hopes that it can help others. He brought so much joy to our lives. It's a different kind of love for a special child – it makes you focus on being present and take one day at a time," the Stoltzfus family explains. To us at CSC, Josie was a special boy with a bright personality that taught us so much as caregivers, researchers, and parents. The Stoltzfus family will always be a part of our CSC family, and we are grateful to them for sharing their story to help others.