Support the Clinic
Your tax-deductible gift to The Clinic for Special Children, a Section 501(c)(3) charitable organization, supports some of the most advanced genetic research in the world, while providing innovative treatment and prevention for children at risk for rare genetic illnesses.
We utilize advanced scientific research and accumulated knowledge from over 25 years of operating experience that allows us to provide inexpensive and practical solutions for those suffering within our community, while offering unprecedented insights into the diagnoses and treatment of genetic illnesses experienced all over the world. Our small clinic and staff provide care to over 1,100 active patients. Many of these patients are from the Amish and Mennonite communities in Pennsylvania, but we also treat patients from 40 states and 17 countries around the world. With a modest operating budget of $2.8 million, we save our community an estimated $20-25 million in aggregate medical costs each year.
To learn more about supporting the Clinic through Planned Giving, please contact Teresa Rineer at 717-687-9407 or by email.
Ways to Support the Clinic
Donate
We'll use your contribution where we need it most. Use the form below to donate or get in touch with the Clinic.
Fund Research
Passionate about research? Donate to the Clinic research fund and help us find cures together.
See some recent projects
Leave a Legacy
Passionate about a specific disease or mutation? While donating, specify where you'd like your contribution to be used.
Get in touch with Teresa
How far does my contribution go?
Every dollar given makes a difference in supporting the clinic, in fact, 87% of your donation goes directly into program services. These are just an example of how different dollar amounts can be used by the Clinic:
$50
provides a blood test for a child.
$150
provides 8 cans of life saving formula for a child with a metabolic disease.
$300
provides the cost of a family day, bringing families with similar disorders together for a day of education and community.
$500
provides a cytoscan test, one of our most powerful mutation discovery tools.
$1000+
will allow you to join our Physician's Circle leadership donors group.
How is the Clinic for Special Children funded?
The Clinic is funded from four major sources of revenue—clinic fees paid by patient families, annual auction revenue, collaborative relationships, and donations from caring people just like you.
We work hard to keep clinic fees to a minimum to ensure the families we serve can afford the consistent care they need. Amish and Mennonite communities work together to raise funds by hosting auctions that take place across Pennsylvania and Ohio. From quilts, to handmade furniture, to whoopie pies, these events are a time of fellowship for the communities we serve and reminds everyone of the importance of our mission to serve. Private philanthropic donations allow us to conduct research, provide community education, and coordinate patient care.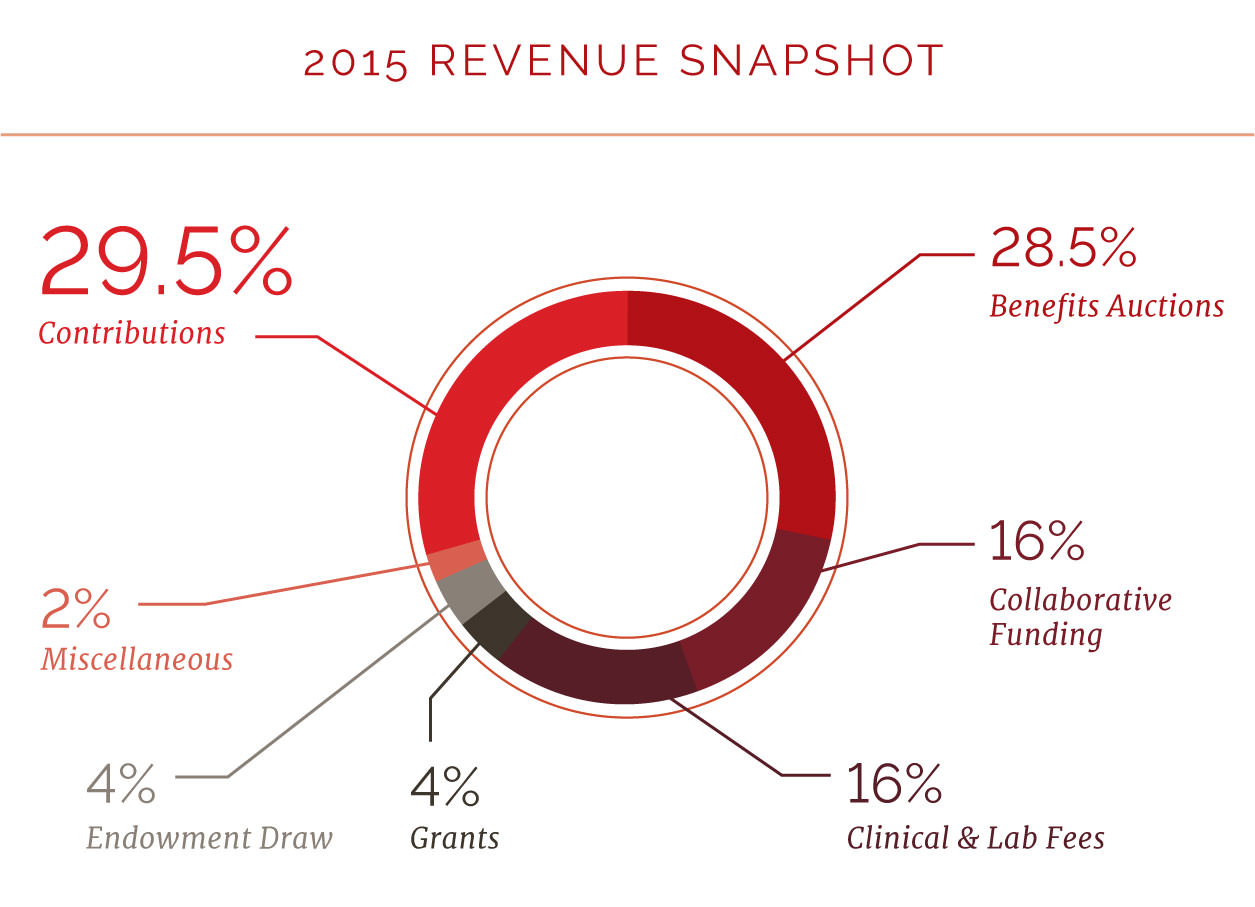 Help us to continue to provide patients with timely, affordable and effective care!
Our clinic serves as a trusted medical home for families working to prevent and treat genetic illness in their children. Serving predominantly Amish and Mennonite families, the sturdy, timber-framed building was "raised" by the hands of those in the Anabaptist community outside of Strasburg, PA. Inside the clinic is filled with an array of high-tech gene sequencing that allows us to deliver state of the art care in a nurturing environment.
Support the Clinic