Searching Cross-Country for a Cure
The Newkirk Family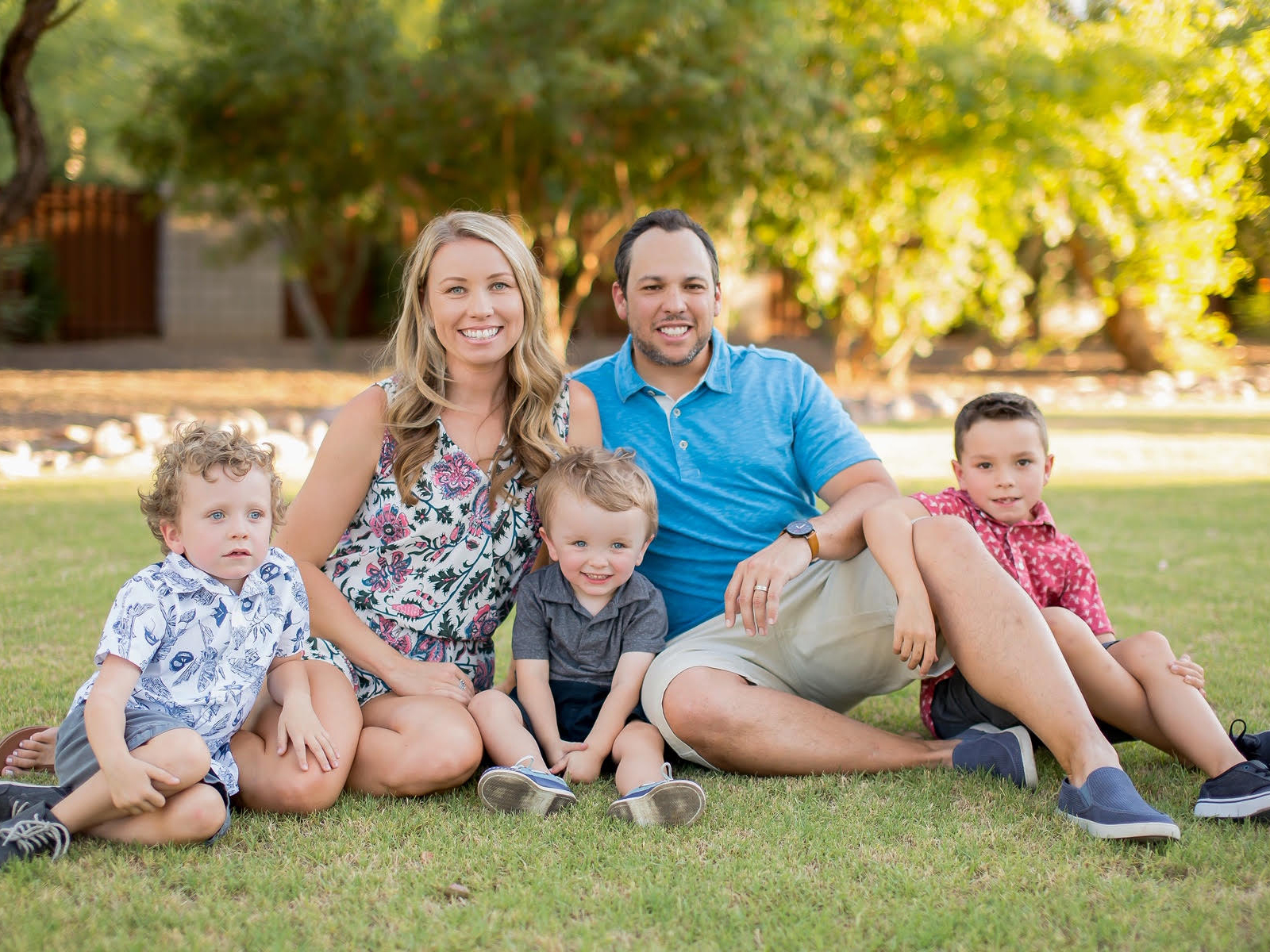 Kris and Maureen Newkirk experienced an easy pregnancy and delivery with their third son, Charlie, in December of 2015. They never expected that several days after Charlie was born his state newborn screen test would come back positive for a disorder they had never heard of – Glutaric Acidemia Type 1 (GA-1). The Newkirk family soon learned that only four other people had been diagnosed with GA-1 in their home state of Arizona. GA-1 is a genetic disorder in which the body is unable to break down essential amino acids, which can lead to irreversible brain damage.
At four-days-old, Charlie started treatment at Phoenix Children's Hospital with a strict diet of a special formula just for GA-1 patients in order to prevent brain damage. Over the next year and a half, Kris and Maureen conducted a great amount of research on GA-1 and quickly realized limited information was available. During their research efforts they kept finding the name of Dr. Kevin A. Strauss and the Clinic for Special Children.
The Newkirk family decided to take a leap of faith and travel to Pennsylvania to meet with Dr. Strauss to learn more about GA-1. Their first appointment at the Clinic included a three hour meeting with Dr. Strauss where he explained the Clinic's research and many years of experience with GA-1. Maureen and Kris said of that first meeting, "We walked away with the feeling that Charlie was going to be okay. There's something magical about coming down the lane to the Clinic with its reassuring feeling – it's so different than anything out there."
The Newkirk family says that each year gets easier as Charlie is allowed more protein and stress the importance of the newborn screen test. Unlike when Charlie was younger, they are able to treat him at home when he is sick, and don't have to visit the hospital. We look forward to seeing the Newkirk family each summer when they visit the Clinic!