Our new book, 30 Stories for 30 Years, is available for purchase!
Posted on August 6, 2019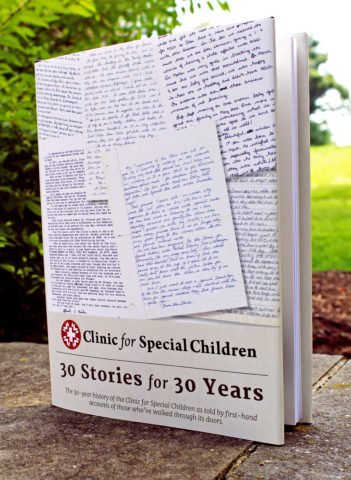 The Clinic for Special Children published a new book entitled 30 Stories for 30 Years. The 30-year history of the Clinic for Special Children is told by first-hand accounts of those who've walked through our doors.
Read handwritten, first-hand stories and experiences of those who've bravely faced rare genetic diseases. Learn more about how rare genetic diseases aren't so rare for those who have them.
And most of all, share compassion for those who aren't so different from yourself.
Order your copy of 30 Stories for 30 Years online HERE or call the Clinic at 717-687-9407.