Register today! 2020 Clinic for Special Children Virtual 5k
Posted on September 1, 2020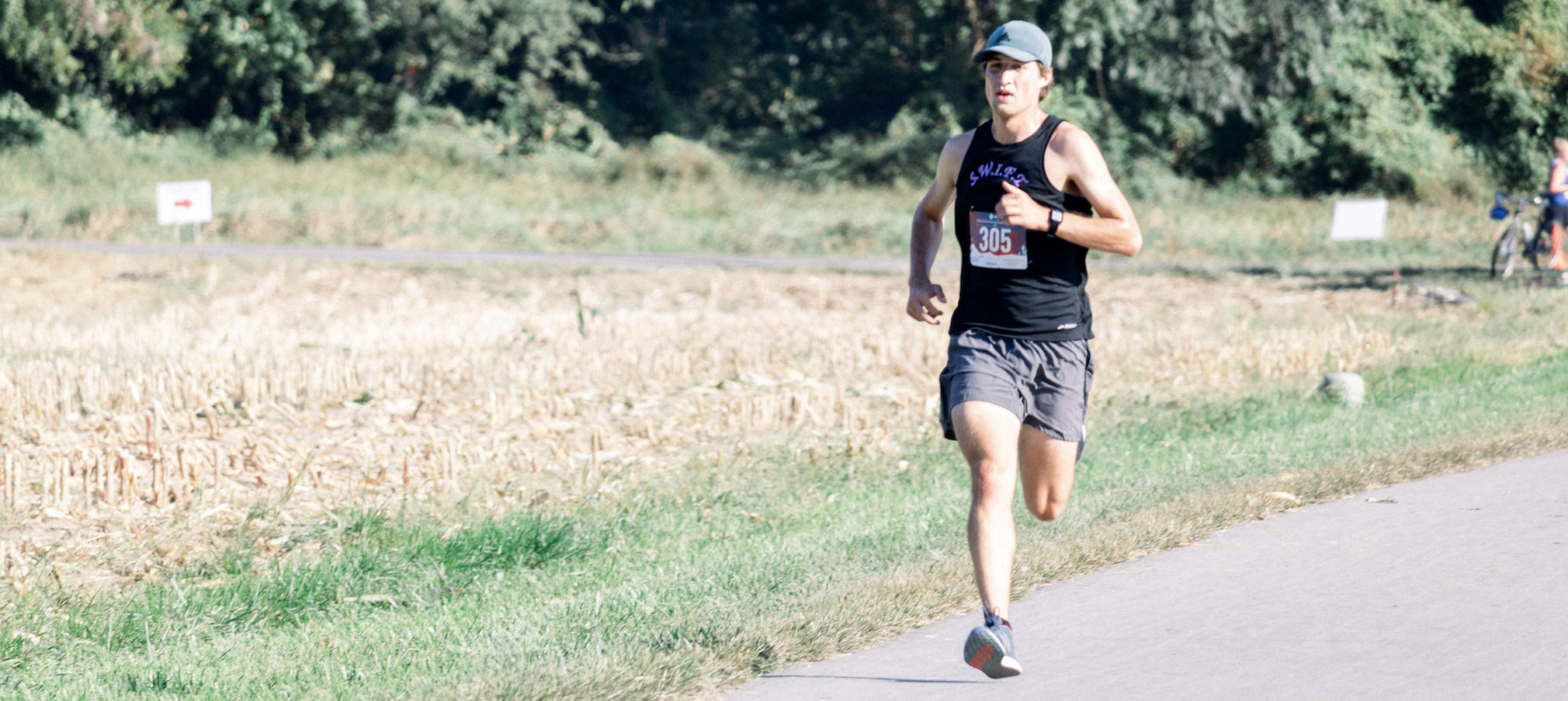 2020 Clinic for Special Children Virtual 5k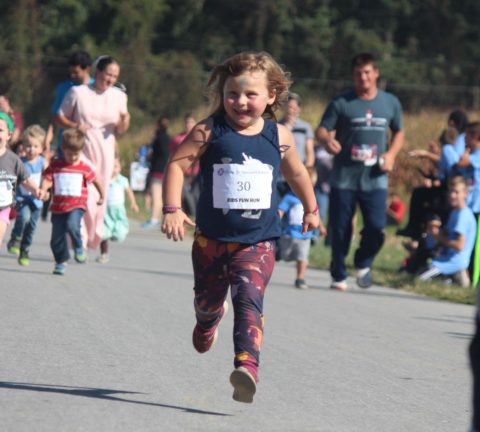 Runners, joggers, and walkers are invited to participate in the 2020 Clinic for Special Children Virtual 5k! After careful consideration and due to COVID-19 public health safety guidelines, this year's race has been moved to a virtual format. Between Saturday, September 19th and Saturday, September 26th, runners, joggers, and walkers can complete a 5k route of their choice in support of the Clinic for Special Children. Your participation in our virtual 5k race this year will help us bring in vital fundraising to support our mission during this unprecedented time.
Online Registration HERE        Paper application HERE            
Download a Race Bib HERE            Fundraise for the Clinic HERE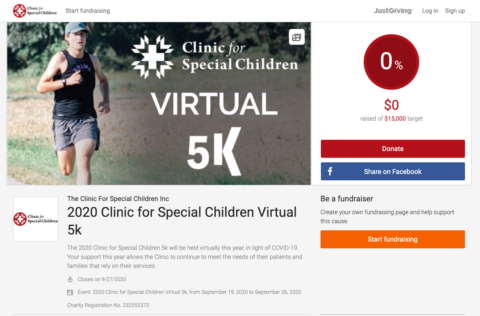 VIRTUALLY ANYWHERE | Make your own course! Run, jog, or walk a 3.1-mile course of your making to participate in our virtual 5k.
WHEN | Complete your 5k between Saturday, September 19th and Saturday, September 26th – you can run, jog, or walk at any time that week to participate. Registration will close on Saturday, September 26th.
VIRTUAL 5k DONATION | This year's virtual 5k has a suggested donation of $25. Feel free to donate more or less, we're grateful for your support this year! A note: this year's registration will not include a t-shirt or goody bag due to the virtual nature of this race.
SUBMISSION OF TIME AND PHOTOS | Send us your time and/or photos of you participating in the #2020CSCVirtual5k! You can post your time and/or photos using the hashtag on social, email us at queries@clinicforspecialchildren.org, mail them to us (535 Bunker Hill Rd, Strasburg, PA 17579), or submit them via the online form on our website. We will be posting submitted photos and times on our website (ClinicforSpecialChildren.org) and on our social pages.
FUNDRAISING FOR CSC | Fundraise with family & friends in support of the Clinic for Special Children! Awards will be given to top fundraising individuals and teams!
You can sign up to create your own fundraising page HERE – click the orange "Start fundraising" button to create your page and start fundraising!
PRIZES | We will be giving out prizes to top fundraisers, random prizes to registered participants, and more! Details to follow.
QUESTIONS: Contact Kelly Cullen at kcullen@clinicforspecialchildren.org or 717-687-9407.
CLICK HERE to follow our Clinic for Special Children 5K Facebook event for information updates and newest event details.
Thank you to our 2020 sponsors!