Please enjoy CSC's spring 2018 newsletter!
Posted on April 18, 2018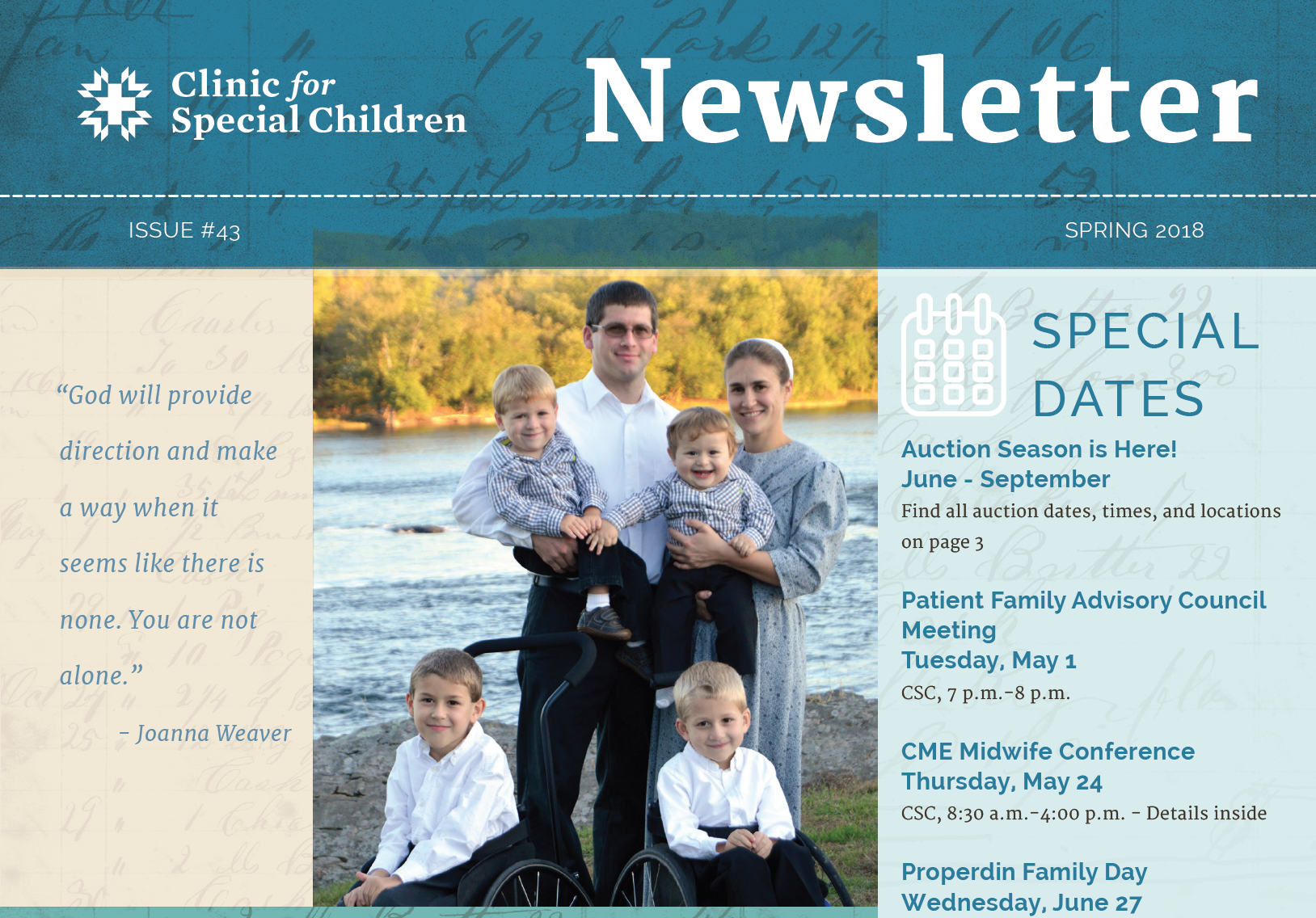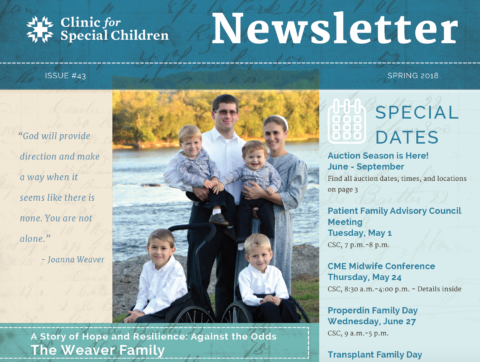 In our spring 2018 newsletter, read the intimate story of Ken and Joanna Weaver's journey with rare genetic disease, raising four boys with spinal muscular atrophy (SMA) in a vision of hope, joy, and love. Also in this issue, we reveal new services offered for patients and their families, auction news, details about our upcoming events, and progress updates on some of our ongoing research projects. We highlight two inspiring stories of outreach including CSC's first international mission trip to Mexico and a collaborative newborn wellness screen project that saved a local life.