Join Us Thursday on the National Day of Prayer
Posted on May 2, 2017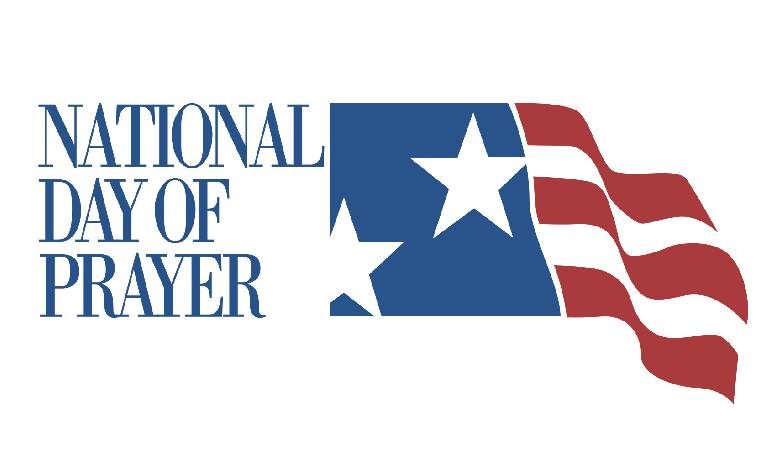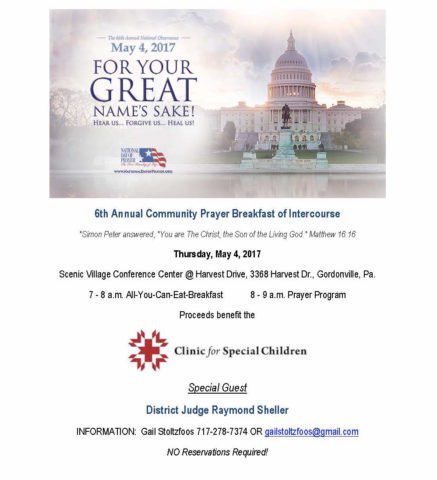 National Day of Prayer Community Breakfast
Scenic Village Conference Center @ Harvest Drive
3368 Harvest Drive, Gordonville, PA
7am-9am
Join us this Thursday for a free Community Prayer Breakfast for the National Day of Prayer in support of the Clinic for Special Children!
Breakfast will be served from 7am-8am with a prayer service to follow. Join in fellowship, worship, song, and prayer with local community members, special guests, volunteers, CSC staff, and worship leaders to commemorate this year's National Day of Prayer.
Though there is no set fee for the event, donations will be accepted to benefit the Clinic for Special Children.
Thank you in advance for your support! We look forward to seeing you there!