2018 Extraordinary Give | CSC Whoopie Pie Toss!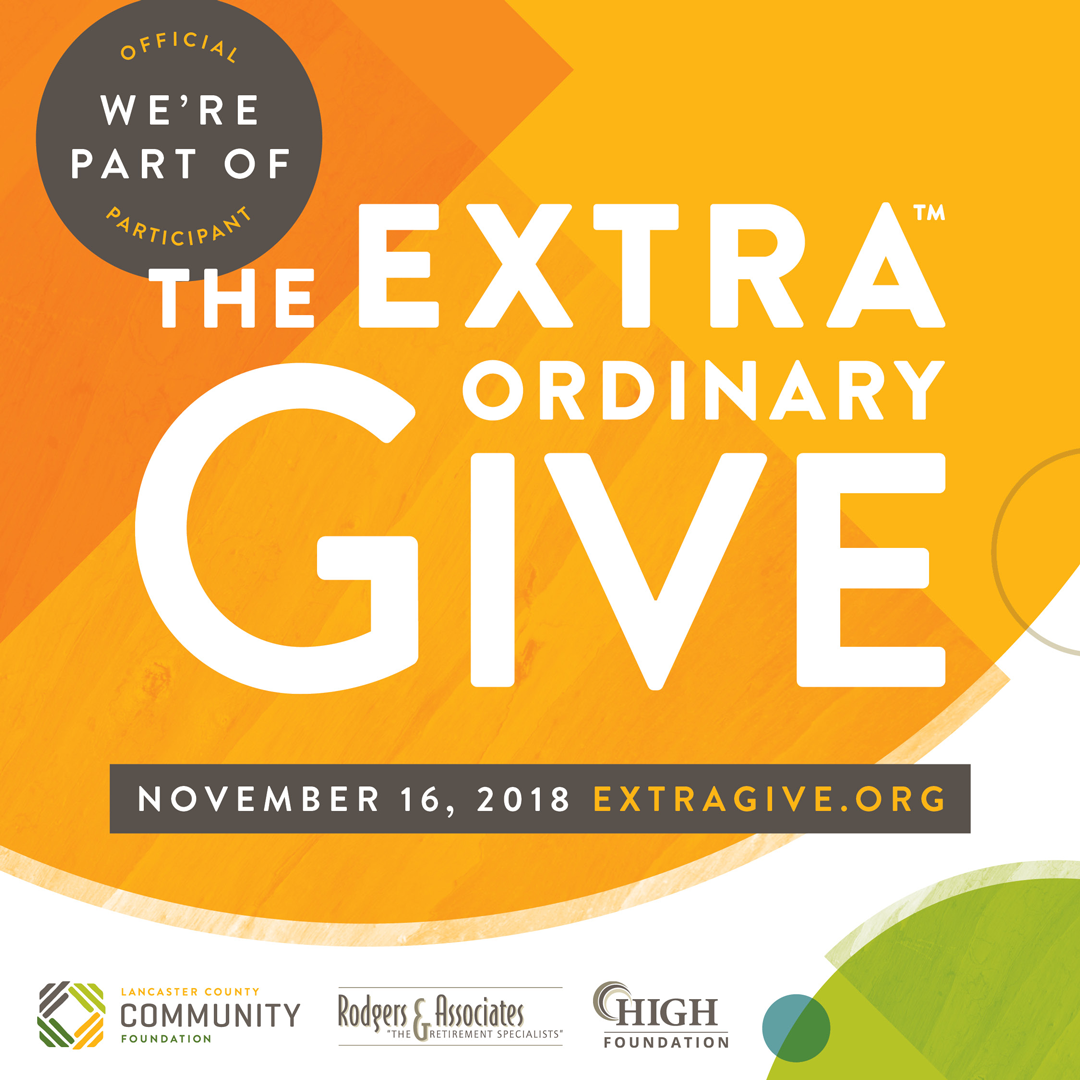 Come join us in Lancaster City's Penn Square to talk with our staff and take home a FREE whoopie pie!
The countdown to the 2018 Extraordinary Give is on! On Friday November 16, 2018 donations will be accepted from 12 midnight – 11:59 PM as part of Lancaster County's largest day of online giving.
Every dollar donated at ExtraGive.org on November 16 will be stretched by a pool of at least $300,000 from the Lancaster County Community Foundation, Rodgers & Associates, the High Foundation and other corporate sponsors AND there are at least $50,000 in EXTRA prizes you can win for the causes you care about.
Donating is simple. On Friday, November 16, 2018 visit ExtraGive.org and select 'Clinic for Special Children' as your non-profit organization of choice.
If you would prefer to donate over the phone, please call the Clinic on November 16th between the hours of 9am and 5pm and we would be happy to receive your gift over the phone.
Visit us on November 16th from 11am-3pm in Lancaster City at Penn Square across from Lancaster Central Market for our annual Whoopie Pie Toss in celebration of the ExtraOrdinary Give!
For additional information, please contact Kelly Cullen at 717-687-9407 or kcullen@clinicforspecialchildren.org.
Thank you to our whoopie pie sponsor, Bird-in-Hand Bakery!