Enjoy our Fall 2021 Newsletter!
Posted on October 10, 2021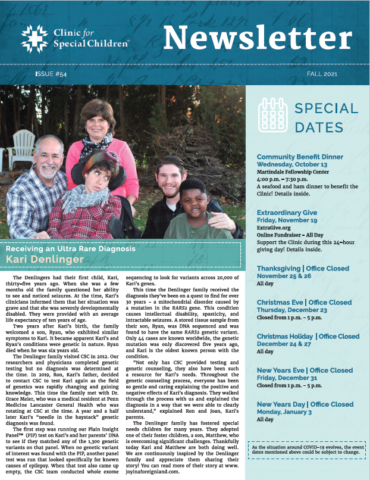 The journey to a rare genetic diagnosis can be a long odyssey for many families. In our latest edition of the Clinic for Special Children newsletter, read a story of a family living with an ultra rare disorder, learn about our genetic testing pipeline at the Clinic, and see how we've worked with collaborators to develop our Plain Insight Panel™ test.
CLICK HERE to read the latest issue now!