You Can Help Provide Bright Futures for Children Like Kaiden
Posted on November 30, 2018
The Hurst family graciously wrote their first-hand experience with the Clinic for Special Children for our Annual Giving Appeal.
You can read their heart-touching story below, with an opportunity to give children, like Kaiden, a bright future.
Greetings from the Hurst Family!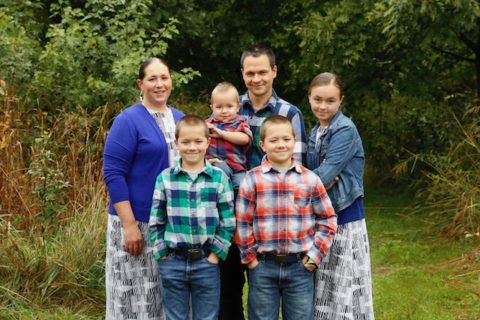 As our family says goodbye to an eventful year (or maybe I should say an eventful two years), this November marks our son Kaiden's second birthday, the second year of his journey with nephrotic syndrome, and a life-changing kidney transplant.
Choosing the Clinic for Special Children (CSC) team to help us through this has been the decision that most positively impacted the care that Kaiden has received. The Clinic has provided him with outstanding medical treatment and we are truly grateful to each doctor, nurse, therapist, and transplant team member that has been with us along the way. We believe our Lord God provided a healing touch through their hands…
How Can You Give?
Make a donation online: Give Here
Mail your gift or make a credit card payment: Click Here