Summer at CSC with Great Students!
Posted on June 29, 2015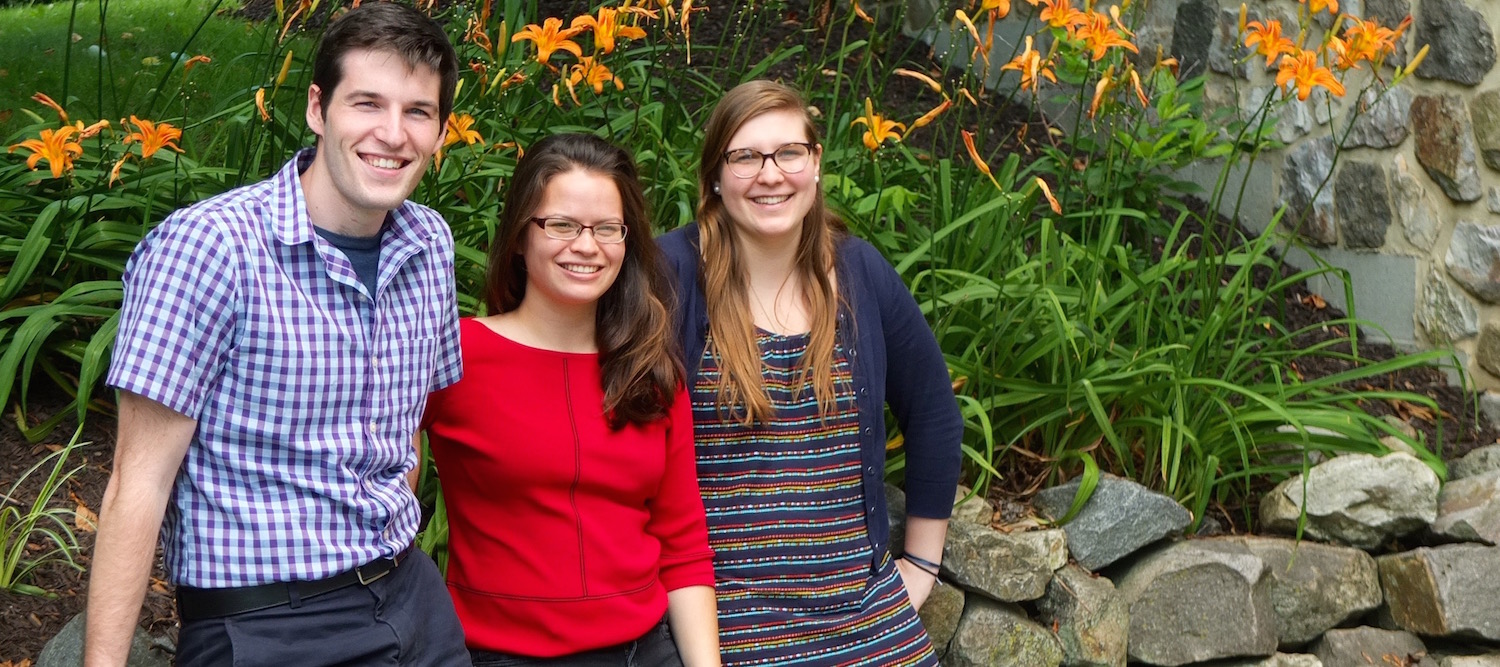 Our 2015 summer students represent a diversity of interests and talents and exemplify our mission of research and education.
We are honored to host the following three students:
Michael Setzer (pictured left) is a 2014 graduate of Carnegie Mellon University with a bachelor of science in technical writing and biological sciences. He is also a current student in the Johns Hopkins University/National Human Genome Research Institute (NHGRI) Genetic Counseling Program. Michael is spending 8 weeks at the clinic, and he has already developed a new family report for exome sequencing results and has helped our in-house genetic counselor Karlla Brigatti organize three different research projects.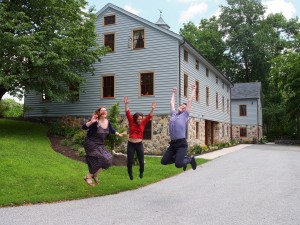 Sarah Wang (pictured middle) is a prospective 2016 graduate of the Rochester Institute of Technology with a bachelor of science in biotechnology. Sarah is spending 10 weeks as an independent researcher, working on a genetic sequencing project and a family mapping study for Fragile X Syndrome. Dr. Puffenberger is very glad for the extra help! Sarah contacted the clinic last fall with a specific interest in epigenetic studies and designed her own program.
Ashley Geleta (pictured right) is a 2015 graduate of Franklin & Marshall College with a double major in biology and public health. She is also an Eyler Fellow, a 10-week program funded by Franklin & Marshall College for graduates to pursue research in biology and/or biochemistry. Ashley is working with our outgoing laboratory technician and former Avery Fellow Abby Benkert on Congenital Adrenal Hyperplasia. Specifically, Ashley is helping to develop a new assay for ACTH, an important biochemical marker for proper disease management.
"Lectures and laboratories are helpful, but nothing beats the immersive experience to learn science by addressing real questions in translational medicine affecting real families in real time," says Karlla Brigatti, Genetic Counselor at CSC. "The opportunity these students have to engage directly with the the families we serve forges their approach in the practice of medicine. It gives them the tools and confidence to become the next generation of science leaders."
A little fun with a photo of Drs. Puffenberger, Strauss, and Morton!