Three Top Female Scientists from Franklin & Marshall College
Posted on June 23, 2014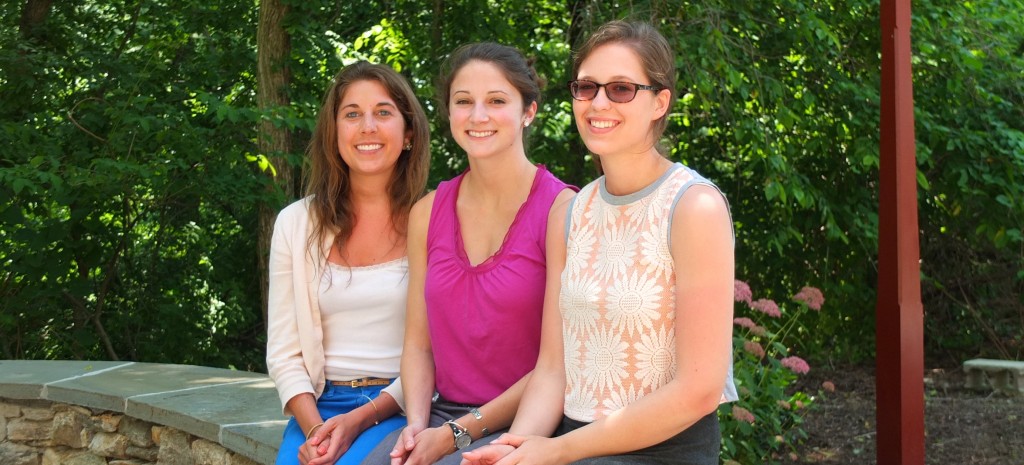 Franklin & Marshall College is one of the Clinic's closest friends and collaborative institutions. Since 2006, Drs. Puffenberger, Strauss, and Morton have co-taught a capstone course in biology at the college called, "Plain People & Modern Medicine." The Clinic is also integrally involved in F&M's second Howard Hughes Medical Institute grant (HHMI), which helps to fund key research projects leading to faster diagnosis and better treatments for our patients.
We believe our shared investment in education and research is crucial for future clinician-scientists, and we have three top female scientists to prove it.
Rebecca Willert (Becky) joined the Clinic's team in 2012 as our Laboratory Technician after graduating from F&M with a bachelor's of arts in biology. Becky was one of many talented students who worked in Professor Rob Jinks' lab and also took the Clinic's biology course during her senior year. Because of Becky's work in the Jinks lab, she is now a published author on our 2012 PLoS One publication. We will greatly miss Becky's keen skill in the laboratory, but we are glad she is continuing her education at Drexel University's Physician Assistant Program!
Abigail Benkert (Abby) was our 2013-2014 Avery Fellow. She too took our "Plain People & Modern Medicine" course, and she graduated from F&M in 2013 with a bachelor's of arts in neuroscience. Like Becky, Abby also developed her scientific rigor by working in the Jinks lab at F&M. Over the last year, Abby has led independent research on a disease called Congenital Adrenal Hyperplasia (CAH). Her work is helping to define new treatment protocols for this disease that will improve the care for many CSC patients. We are also fortunate that Abby has decided to stay at the Clinic as our laboratory technician for one more year prior to medical school.
Nancy Presnick (pictured right) is the latest example of a top female scientist from Franklin & Marshall.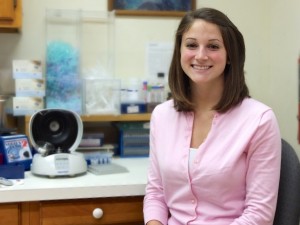 Graduating just two months ago with a bachelor's of arts in neuroscience, Nancy is spending ten weeks at the Clinic. She is the recipient of the Eyler Award for biochemistry, biology, and chemistry from F&M, which has funded her summer research at CSC. She is helping to develop a new test for ACTH, an important hormone in the management of Congenital Adrenal Hyperplasia. Nancy is also helping Dr. Puffenberger with clinical diagnostic testing and genetic sequencing. Not surprising, Nancy is another Jinks lab graduate, and she also took our course during her senior year.
A winning combination – The Jinks Lab, the Clinic's capstone course, and independent research that helps to improve the lives of children.
We are grateful for our continued partnership with Franklin & Marshall College, and we thank Becky, Abby, and Nancy for their inspiring dedication to our mission! These bright, young minds represent a new generation of clinician-scientists that will propel our work forward for years to come.