Assistant Laboratory Director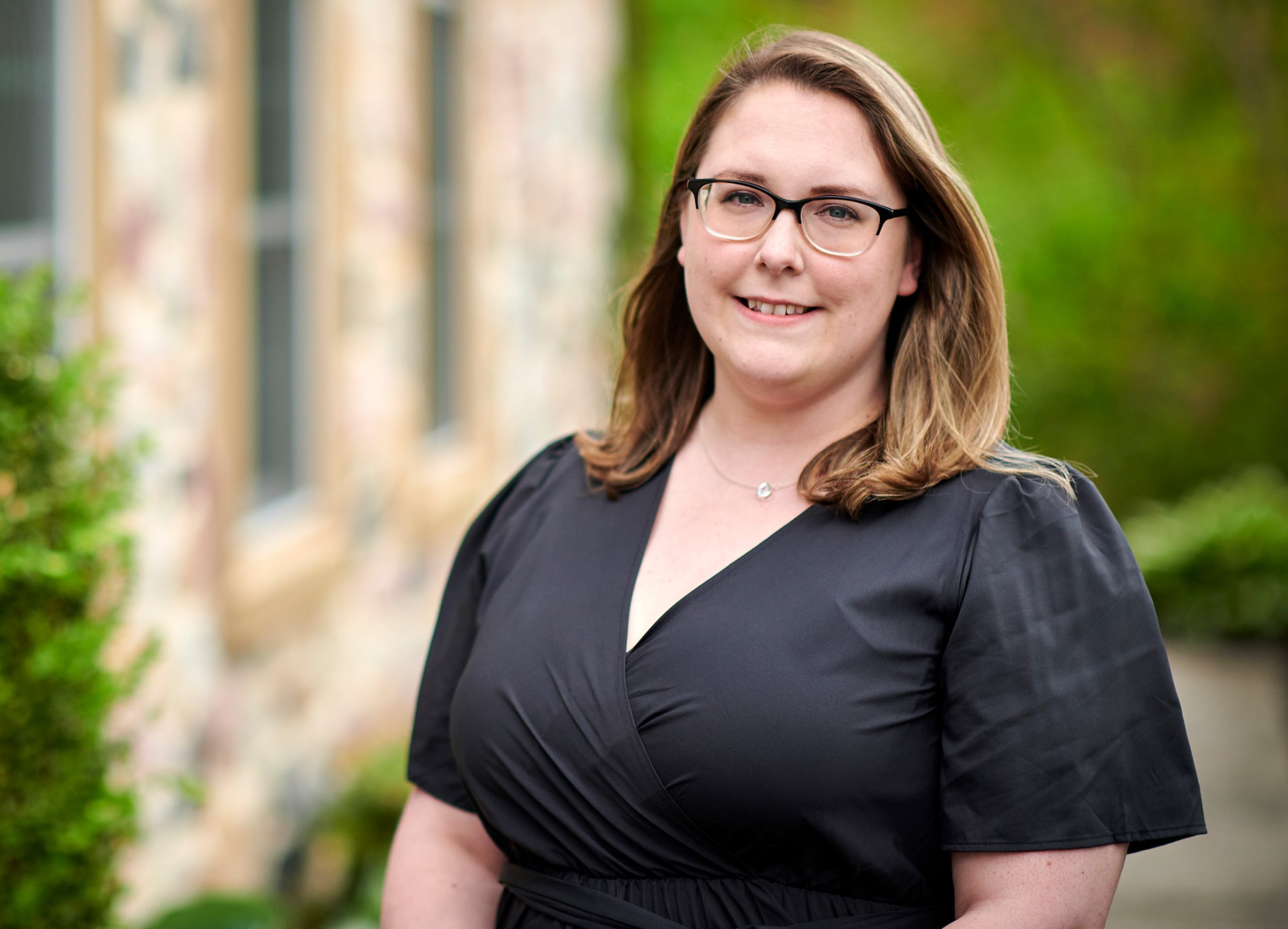 Alanna Koehler, PhD, joined the Clinic for Special Children as its first Assistant Laboratory Director in 2022, bringing extensive training in biomedical sciences and genetics.
As the Assistant Laboratory Director, Dr. Koehler is responsible for assisting the Laboratory Director, Dr. Erik Puffenberger, in managing the biochemical and genetics laboratory at the Clinic. Dr. Koehler works on a blend of hands-on laboratory work, data analysis, and scholarly work. She also develops and validates new clinical assays/tests and writes clinical laboratory reports.
Dr. Koehler spends most of her free time with her rescue dogs and she cares deeply for senior and special needs animals. She also loves to read and is constantly learning new things.
Why are you passionate about the Clinic?
I have been passionate about the Clinic since I was first introduced to its mission as an undergraduate researcher at Franklin & Marshall College. CSC brings the academy and world-class clinical care to a rural setting, redefining "accessibility" by making sure the patients receive diagnostics and care when they need it, in a location that is convenient and comforting, from providers they trust, and at a cost they can afford. The clinicians and research/laboratory teams are making incredible strides in early disease detection and intervention, cutting down on hospital stays and medical costs while improving quality of life for patients. I am truly grateful to be part of such a caring, innovative, and hardworking team!
Dr. Koehler's Credentials
Education/Certifications
2022  University of California San Diego, Doctor of Biomedical Sciences
2015  Franklin & Marshall College, Bachelor of Arts in Neuroscience
Professional Associations
American Society for Human Genetics (ASHG), member
American Society for Cell Biology (ASCB), member
Awards
2021-2023 San Diego Fellowship (training grant), University of California San Diego
2021  Award Lecture, Department of Pathology Research Retreat, University of California San Diego
2015-2017  Intramural Research Training Award Fellowship, National Institutes of Health
2015 Charles N. Stewart Neuroscience Award, Franklin & Marshall College
2015  Graduated cum laude, Franklin & Marshall College
2011  George Washington University Engineering Medal
Published Papers
To view Dr. Koehler's peer reviewed published papers, please visit our Published Papers page HERE.