Transplanting Hope
The Hoover Family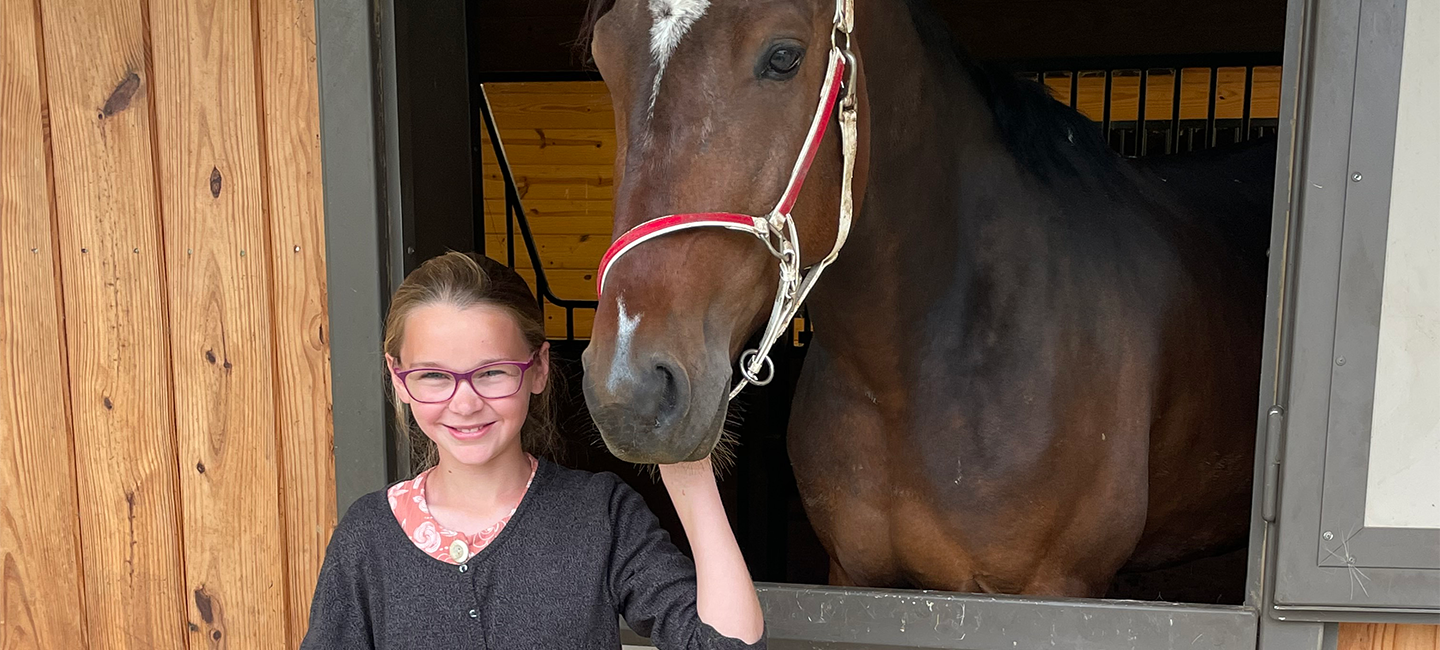 After four months of illness, hospitalizations, and countless tests, Leon and Linda Hoover finally received a diagnosis for their son, Raylon. The answer – severe combined immunodeficiency (SCID) – is a rare and devastating disorder that renders an infant without a working immune system.
The Hoover family heard about the Clinic for Special Children from friends in their community and reached out for help shortly after Raylon's diagnosis. "During the first call we made into the Clinic, my husband, Leon, spoke with Dr. Kevin Strauss for about 45 minutes. We learned more about SCID during that call than we ever had before," recounts Raylon's mother, Linda.
The Clinic quickly connected the Hoover family with the stem-cell transplantation team at the Children's Hospital of Philadelphia (CHOP). For children with SCID, the most effective treatment is bone marrow or stem cell transplantation, which restores their immune system using healthy donor cells. Sadly, Raylon's treatment came too late. He died at six months of age.
Eight years later, the Hoovers welcomed a daughter, Kendra, into their family. Within hours after her birth, she tested positive for SCID at the Clinic lab. "It was amazing how quickly the Clinic provided us with a diagnosis for Kendra. We received a diagnosis of SCID within just 12 hours of her birth," says Linda. After confirming Kendra's diagnosis, the Clinic sprang into action to get her on the path to effective treatment.
The next morning, Dr. Strauss drove two hours to meet the Hoovers in their home, where he collected blood samples in the hopes of finding a perfect stem cell match. Kendra's 11-year-old sister, Esther Mae, was that perfect match.
At just 16 days of age, Kendra was transplanted with Esther Mae's cells. For several months thereafter, the Hoovers kept Kendra isolated to protect her from illness as her body built up a new, functional immune system. Then a setback: within five months, the first transplant was deemed unsuccessful.
Thankfully just a month later, Kendra was able to receive a second donation – called a "boost" – from her sister. This time Kendra received conditioning, which primed her body to accept the donor cells. After more months of isolation and checkups, Kendra's second transplant worked, just in time for her first birthday.
"We were so thankful Kendra didn't experience any major complications after her transplant. Today, Kendra is doing great. You would never know by looking at her that she had a transplant. We are so thankful to the Clinic for the help they gave us with Kendra. Our experience was so different than with our son. We trust the Clinic with caring for our child. They feel like family," says Linda.
At the Clinic, we are working on initiatives to better serve children facing severe immune or blood disorders. To help identify potential stem cell donors more quickly, the Clinic recently launched the Plain Marrow Donor Registry. This registry will include a list of potential stem cell donors to serve the Plain community. "Our family is excited about this new project," says Linda, "Our names are already in the registry. We would be excited to be called upon to donate and help another child and family."