Growth and Progress for Patient Care
Posted on December 10, 2014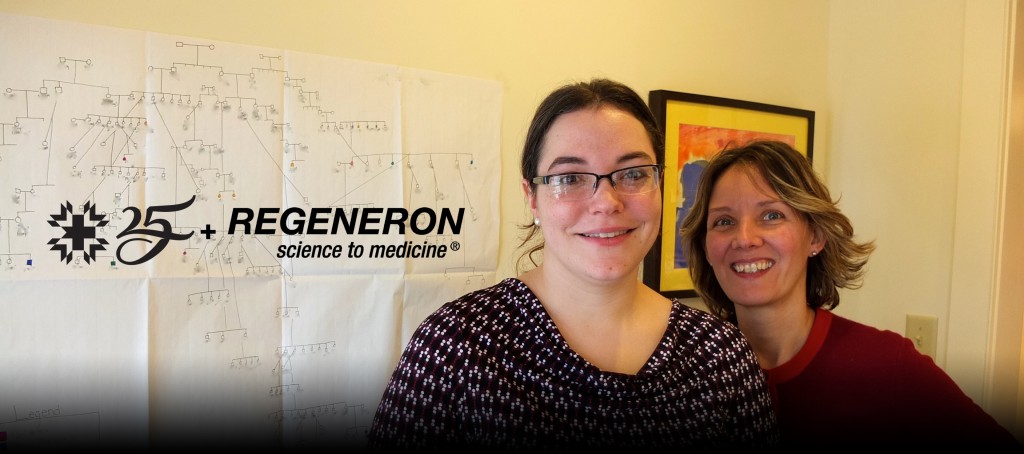 As 2015 approaches and we conclude our 25th anniversary year, the clinic has added two new positions that reflect steady progress for the care and support of our patients!
Karlla Brigatti joined CSC this past October as our first genetic counselor. With Karlla's help, the families we serve will gain a deeper understanding of new diagnosis, risks within their family, and how our team is working towards treatments and preventative strategies. Karlla is also helping to organize research efforts with Drs. Strauss and Puffenberger so that we can find answers faster and make the most effective use of advanced technologies.
Mindy Kuebler joined CSC this past November as our second laboratory technician. With the growth of the clinic's molecular lab (DNA testing), Mindy brings a vital skill set to our diagnostic capabilities. She is responsible for daily clinical research testing including DNA isolation, sanger sequencing, cytoscan arrays, and light scanner assays. Mindy is also helping to verify samples sent for exome sequencing, our most advanced tool for identifying new disorders. Last but not least, Mindy is now organizing the clinic's journal club, a new weekly ritual for our clinicians and scientists. New scientific literature is presented and discussed to keep our team up to date with the latest advances!
These wonderful additions to the team are made possible through a new collaborative initiative with Regeneron Pharmaceuticals. With the company's help, we are now receiving exome sequencing for the next 3 years and operating support to fund our most important asset – our talented staff. Despite all the progress made, 50% of our patients are left without a molecular diagnosis. Regeneron has invested in our unique approach to clinical care and research so that we can begin to uncover a molecular diagnosis for many more children.
Patient care at CSC begins with diagnosis and prevention!