Enjoy our Summer 2023 Newsletter!
Posted on July 24, 2023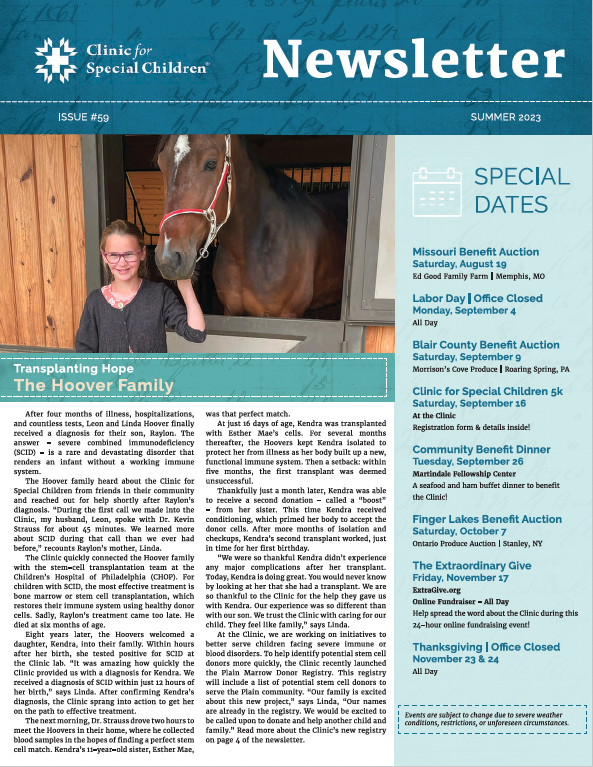 Our Summer 2023 newsletter is out now!
This edition of the Clinic's newsletter focuses on rare genetic disorders that cause immune deficiencies in the community. Read a family's story, learn about our new Be a Child's Cure: Plain Marrow Donor Registry, read about how collaborating research teams are searching for cures, and see updates on our new building project.
CLICK HERE to read the latest issue now!