Enjoy our Summer 2022 Newsletter!
Posted on June 14, 2022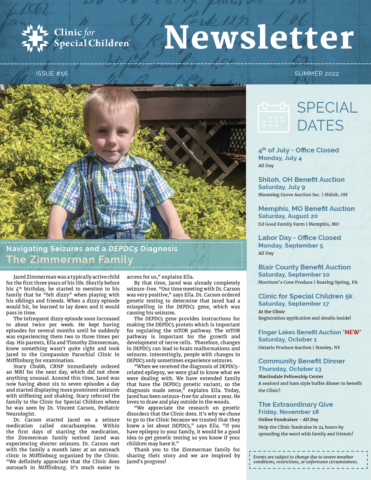 Our summer newsletter is hot off the press! 
This summer's newsletter focuses on seizure disorders that we commonly see at the Clinic. Read about a family's journey with DEPDC5, common seizure disorders we see at the Clinic, and what seizures are and appropriate first aid practices.
CLICK HERE to read the latest issue now!