Enjoy our Spring 2022 Newsletter!
Posted on March 24, 2022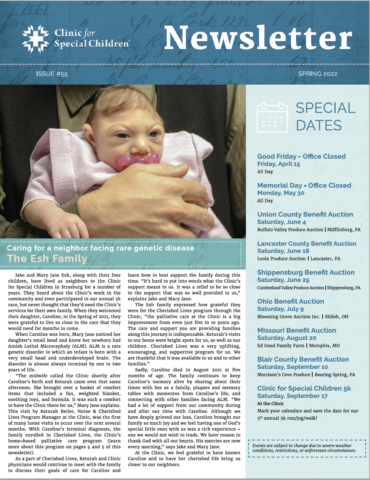 Our first newsletter of the year is here!
The Spring 2022 newsletter focuses on our palliative care program, Cherished Lives. Learn about palliative care, read an interview with our Cherished Lives Program Manager, and hear a story of the Clinic caring for a neighbor with a terminal rare genetic disease.
This newsletter also showcases our 2022 Benefit Auction schedule – join us at one of our auctions this year!
CLICK HERE to read the latest issue now!