Enjoy our Fall 2023 newsletter!
Posted on October 2, 2023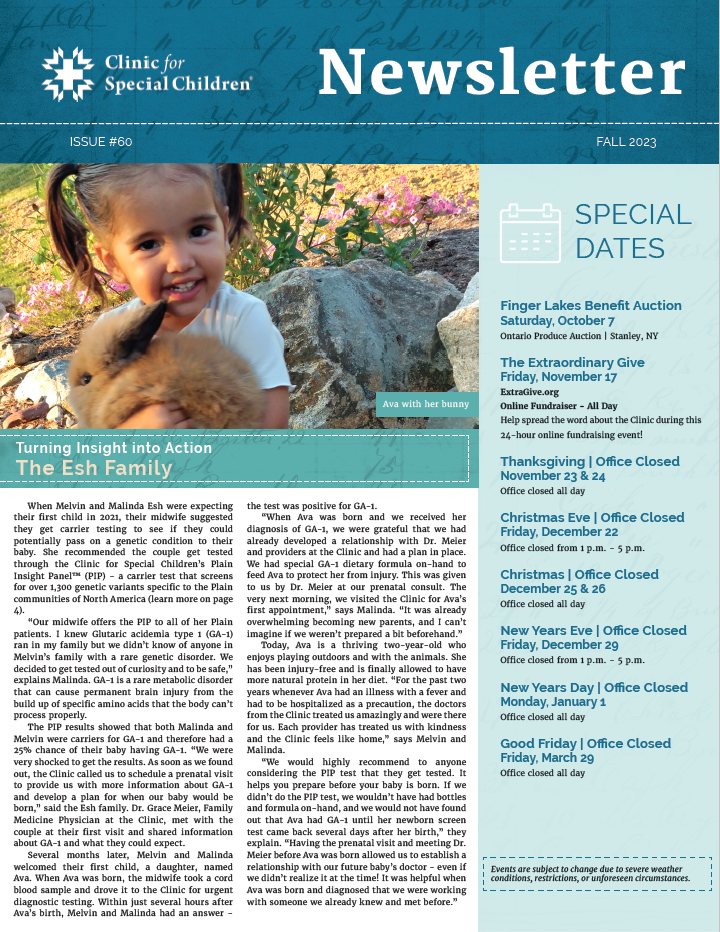 Our Fall 2023 newsletter is out now!
This edition of the Clinic's newsletter focuses on our Plain Insight Panel™ (PIP) test and how it's used to inform and influence patient care. Read a family's story about how the PIP helped them prepare for their baby, learn about how the PIP has been used since its launch over three years ago, and read about how we collaborate with another local nonprofit that conducts research in the Amish community.
CLICK HERE to read the latest issue now!