Enjoy our Fall 2022 Newsletter!
Posted on September 1, 2022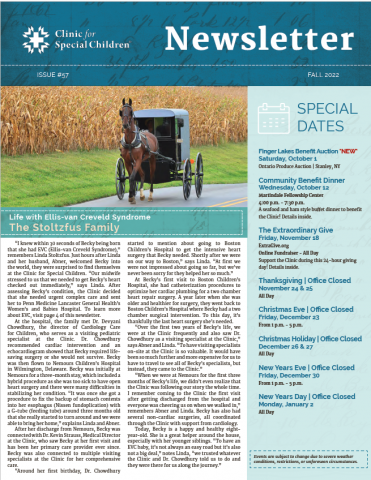 Our Fall 2022 newsletter is here!
Our last newsletter issue for 2022 focuses on rare genetic disorders that cause dwarfism in the community. Read a patient's story, learn about living with Ellis-van Creveld syndrome, and how patients are helped through orthopaedic specialists that visit the Clinic.
CLICK HERE to read the latest issue now!