Enjoy CSC's Spring 2021 Newsletter!
Posted on April 9, 2021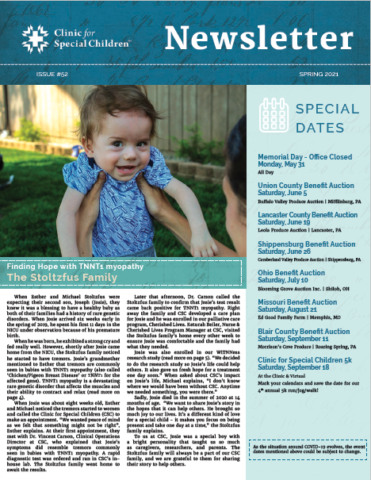 The 2021 Spring edition of our newsletter features a central theme of TNNT1 myopathy – a devastating rare genetic disorder. Read about the Stoltzfus' story of finding hope with TNNT1 myopathy, our recent research studies for TNNT1 myopathy, and an interview with our Research Operations Director, Karlla W. Brigatti, MS, CGC.
Read the 2021 Spring CSC newsletter HERE