Dr. Erik G. Puffenberger & Karlla W. Brigatti, MS, CGC pen chapters for new genomics book
Posted on September 8, 2021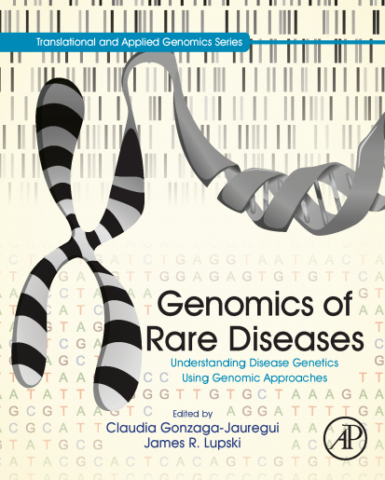 The Clinic for Special Children's Laboratory Director, Dr. Erik G. Puffenberger, and Research Operations Director, Karlla W. Brigatti, MS, CGC, penned chapters in a recently published book, Genomics of Rare Diseases – Understanding Disease Genetics Using Genomic Approaches.
Dr. Puffenberger's chapter covered recessive diseases and founder genetics and Karlla Brigatti's chapter detailed an introduction to the concepts of genetics and genomics.
The textbook is published by Academic Press and available for purchase.  The editors for the book are Claudia Gonzaga-Jauregui and James R. Lupski.
To purchase the textbook, please visit HERE.
To read a press release about the book, please visit HERE.