The Clinic's Celebration Garden Grows!
Posted on May 6, 2014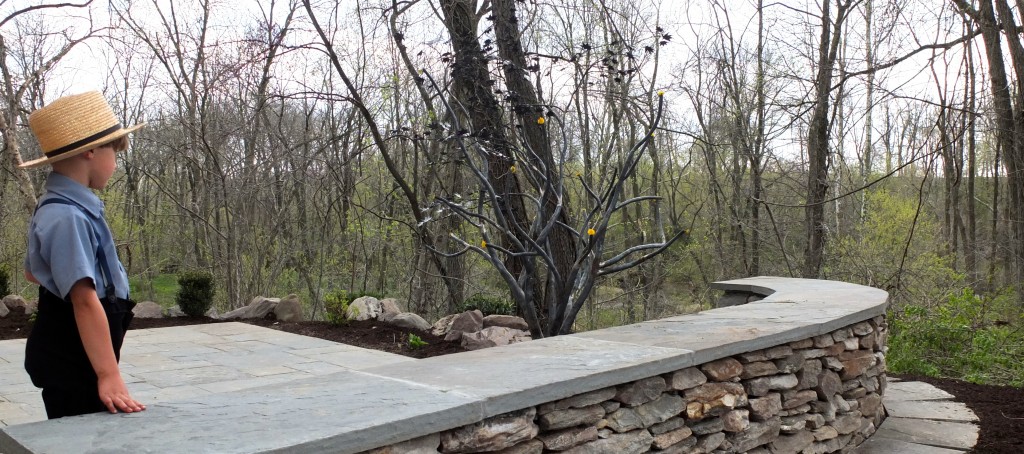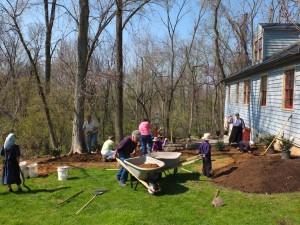 It is often said that the Plain people of Lancaster County have something very important to teach us about community. We are fortunate at the Clinic for Special Children to be reminded of this each time a family comes to our office seeking care for a special child. It starts with our building, which was raised like a barn by donated materials and labor. We admire the families, neighbors, churches, and businesses that nurture young, vulnerable lives with the extraordinary support that takes form at our annual benefit auctions. Now in our 25th year, we recognize more than ever how the spirit of community can turn a great idea into reality, for children in Lancaster County and throughout the world. To paraphrase our co-founder, we are "…better scientists, better physicians, and more thoughtful people" because of what we learn from the communities we serve.
Our community of supporters grew this year as we embarked on a project to celebrate the Clinic's 25th Anniversary. Many private donations and countless volunteer hours have made a beautiful garden come to life. We would like to publicly thank the local businesses that selflessly stepped forward. With no promise of headline news or advertising, these partners donated over $50,000 of design, labor, equipment, and materials for our garden:
Jim's Landscaping – Design, site preparation, flagstone path, and plant material
L&L Restoration Stone Masonry – Masonry/Hardscaping
Huber's Nursery – over 50 shrubs and perennials
Jordan Electric – outdoor lighting installation
Tomlinson Bomberger – design and installation of over 20 shrubs and perennials as well as a new Japanese maple tree
American Period Lighting – handmade brass light fixture and post
Garden Spot Village Retirement Community – mulch delivery, equipment, and volunteer leading
Miko Lawn & Landscaping – pruning, waste removal, and volunteer leading
Earth, Turf, and Blooms – volunteer leading
Tuscarora Hardwoods – 15 cubic yards of mulch
Isaac's Famous Grilled Sandwiches – food for planting day
Subway of Greenfield – food for planting day
In truth, it is not just the Plain people who embody the spirit of community; this spirit is engrained within all of Lancaster County. On the Clinic for Special Children's 25thAnniversary, we thank our friends, new and old, who have stepped forward to support our mission. In the words of Margaret Mead, "Never doubt that a small group of thoughtful, committed citizens can change the world; indeed, it's the only thing that ever has.
A very special thank you to Bob Goodhart, who helped us conceptualize the garden and make our planting day a great success for our volunteer families and staff.
You can read more about our planting day from the Lancaster Newspaper's Sunday edition: http://lancasteronline.com/news/local/at-the-clinic-for-special-children-a-garden-and-hope/article_7c35d6dc-cdab-11e3-875d-001a4bcf6878.html.