Brothers bonded by CODAS syndrome | The King Family's Story
Posted on December 5, 2022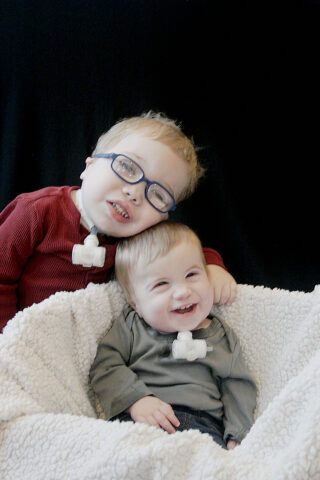 The King family shared their story about how their sons, Jevon and Josiah, are cared for with compassion at the Clinic for Special Children for our Annual Giving Appeal.
You can read their story below, a letter from our board chairman, and give to the Clinic to help support those with rare genetic disorders, like Jevon & Josiah.

---
The King Family's Story
Read the full letter: Click Here

How Can You Give?
Make a donation online with credit card: Give Here
Mail your gift with cash or check (made to Clinic for Special Children) to:
Clinic for Special Children
PO Box 128
Strasburg, PA 17579
A Letter from our board chairman, Herman Bontrager
Read the full letter: Click Here