Education, Research, and Children in Need
Posted on April 11, 2015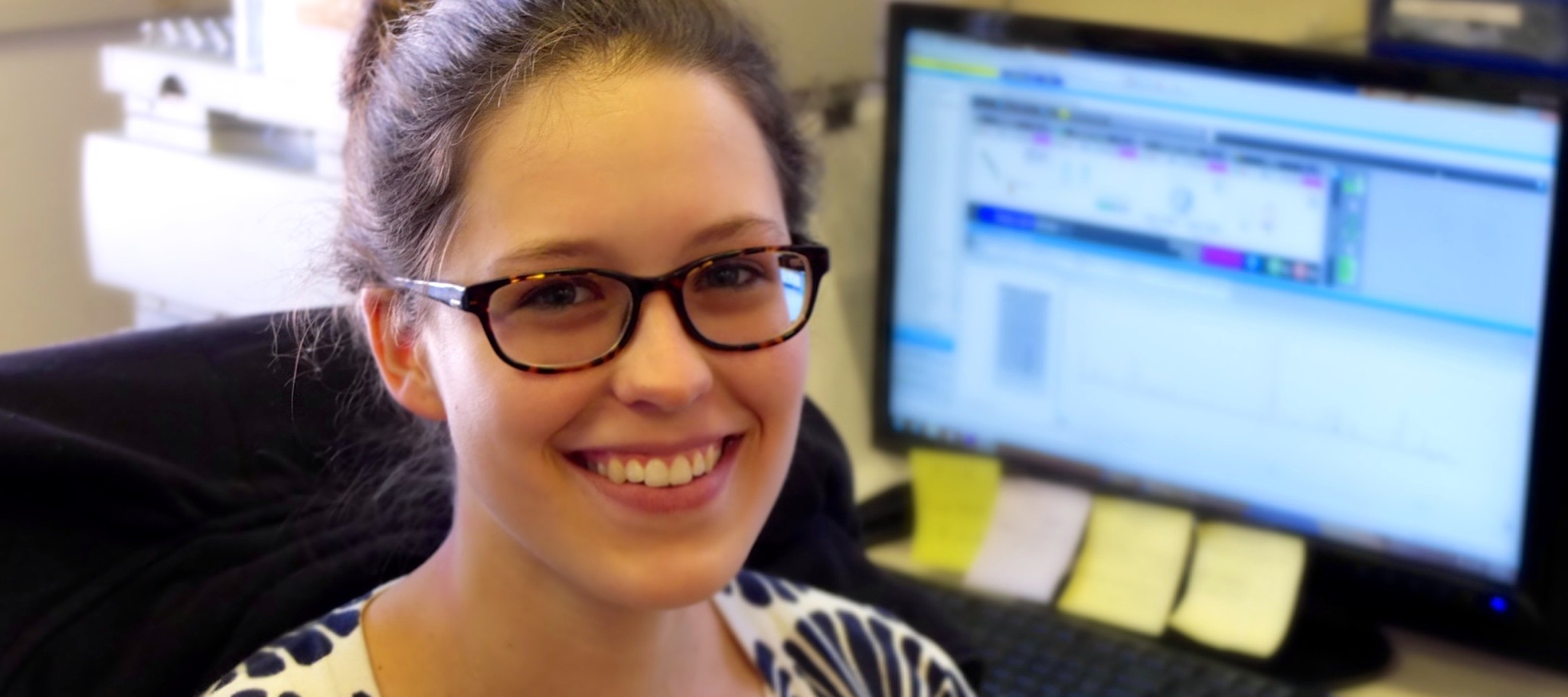 A laboratory case study from our 2014 annual report
Abby Benkert was no stranger to the Clinic for Special Children. As an undergrad at Franklin & Marshall College, Abby worked with Professor Rob Jinks on cellular studies, helping CSC to uncover fundamental principles of newly discovered genetic disease.
Her interest grew in the clinic, and she had her sights set on medical school.
A growing number of talented students like Abby decide to take a gap year between undergrad and medical school to bolster their education or embark on a unique experience. Fortunately, CSC offered Abby the perfect opportunity to do both.
Our Avery Fellowship provides talented students with a deep dive in the clinic's integrated model for primary care and research. Avery Fellows spend one full year at CSC as a salaried employee, including access to a flexible research budget.
Abby jumped right into an independent research project on Congenital Adrenal Hyperplasia (CAH). Dr. Strauss hypothesized that the current treatment could be improved, but he needed more data, a better diagnostic testing methodology, and a bright mind to tackle the project.
She spent many hours on back country roads in the wee hours of the morning to collect blood samples from patients. The project expanded, and Abby received generous backing to continue her work from fellow alumnus of F&M, Joan Fallon of Curemark, LLC.
Abby also developed a new assay for monitoring dehydroepiandrosterone (DHEA) steroid levels that was fast, accurate, and affordable. Close contact with patients and families keeps research and diagnostics rooted in practical and accessible solutions for the communities we serve.
The clinic was fortunate to keep Abby for one extra year as a laboratory technician. Her scientific paper on CAH will soon be submitted for publication, but most importantly, patients suffering with CAH have a better treatment protocol and diagnostic tool as a result of Abby's work.
"CAH children inspired me to look beyond established treatments so that each family has access to the best possible care and long-term outcome," says Benkert.
By design, it is difficult to separate the clinic's laboratory and clinical functions. Abby's work on Congenital Adrenal Hyperplasia is a perfect example of how patient care drives research, and research drives patient care. It is our hope that the clinic can foster Avery Fellows in perpetuity as the future clinician-scientists of tomorrow.