The Sensenig family shared their story of never losing hope and the lifesaving treatment their son, Kirklyn,...
Read more
There is a way to use the power of genetic knowledge

and biochemical knowledge to predict and prevent disabilities in children. And I've devoted my life to that idea.
A Comprehensive Medical Practice That Makes a Real Difference
Our clinic serves as a trusted medical practice for Amish and Mennonite families working to prevent and treat genetic illness. The sturdy, timber-framed building was "raised" by the hands of those in the Anabaptist community it serves just outside of Strasburg, PA. Inside, it is filled with an array of high-tech gene sequencing tools that allow us to deliver highly personalized care—a precise treatment option for the right patient at the right time.
Learn more about the Clinic's mission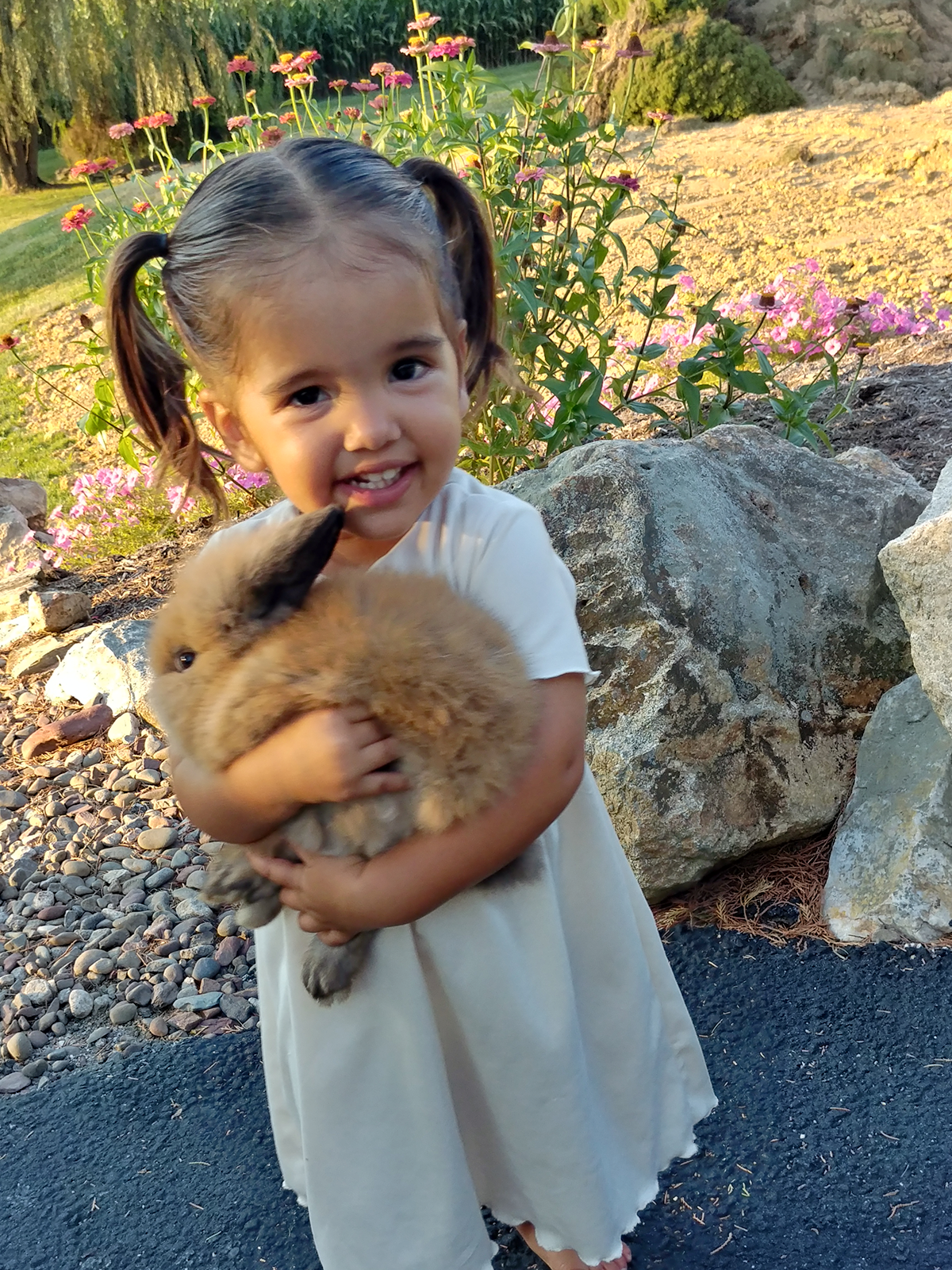 Patient Story
The Esh Family
When Melvin and Malinda Esh were expecting their first child in 2021, their midwife suggested they get carrier testing to see if they could potentially pass on a genetic condition to their baby. She recommended the couple get tested through the Clinic for Special Children's Plain Insight Panel™ (PIP) – a carrier test that screens for over 1,300 genetic variants specific to the Plain communities of North America.
"Our midwife offers the PIP to all of her Plain patients. I knew Glutaric acidemia type 1 (GA-1) ran in my family but we didn't know of anyone in Melvin's family with a rare genetic disorder. We decided to get tested out of curiosity and to be safe," explains Malinda. GA-1 is a rare metabolic disorder that can cause permanent brain injury from the build-up of specific amino acids that the body can't process properly.
The PIP results showed that both Malinda and Melvin were carriers for GA-1 and therefore had a 25% chance of their baby having GA-1. "We were very shocked to get the results. As soon as we found out, the Clinic called us to schedule a prenatal visit to provide us with more information about GA-1 and develop a plan for when our baby would be born," said the Esh family. Dr. Grace Meier, Family Medicine Physician at the Clinic, met with the couple at their first visit and shared information about GA-1 and what they could expect.
Several months later, Melvin and Malinda welcomed their first child, a daughter, named Ava. When Ava was born, the midwife took a cord blood sample and drove it to the Clinic for urgent diagnostic testing. Within just several hours after Ava's birth, Melvin and Malinda had an answer – the test was positive for GA-1.
"When Ava was born and we received her diagnosis of GA-1, we were grateful that we had already developed a relationship with Dr. Meier and providers at the Clinic and had a plan in place. We had special GA-1 dietary formula on hand to feed Ava to protect her from injury. This was given to us by Dr. Meier at our prenatal consult. The very next morning, we visited the Clinic for Ava's first appointment," says Malinda. "It was already overwhelming becoming new parents, and I can't imagine if we weren't prepared a bit beforehand."
Today, Ava is a thriving two-year-old who enjoys playing outdoors and with the animals. She has been injury-free and is finally allowed to have more natural protein in her diet. "For the past two years whenever Ava had an illness with a fever and had to be hospitalized as a precaution, the doctors from the Clinic treated us amazingly and were there for us. Each provider has treated us with kindness and the Clinic feels like home," says Melvin and Malinda.
"We would highly recommend to anyone considering the PIP test that they get tested. It helps you prepare before your baby is born. If we didn't do the PIP test, we wouldn't have had bottles and formula on-hand, and we would not have found out that Ava had GA-1 until her newborn screen test came back several days after her birth," they explain. "Having the prenatal visit and meeting Dr. Meier before Ava was born allowed us to establish a relationship with our future baby's doctor – even if we didn't realize it at the time! It was helpful when Ava was born and diagnosed that we were working with someone we already knew and met before."
Help us to continue to provide patients with timely, affordable and effective care!
Our clinic serves as a trusted medical home for families working to prevent and treat genetic illness in their children. Serving predominantly Amish and Mennonite families, the sturdy, timber-framed building was "raised" by the hands of those in the Anabaptist community outside of Strasburg, PA. Inside the clinic is filled with an array of high-tech gene sequencing that allows us to deliver state of the art care in a nurturing environment.
Support the Clinic