Part-Time Nurse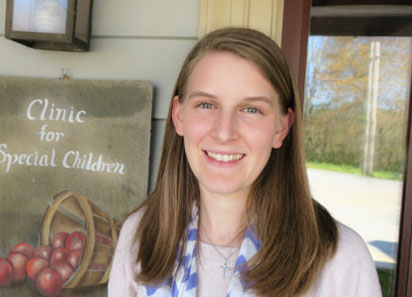 Stephanie Kulp earned a associates degree in nursing from Lancaster General School of Nursing and Health Sciences in 2009 and a bachelors of  science degree in nursing from Millersville University in 2012.
In 2015 Stephanie joined the Clinic for Special Children as a part-time nurse to assist with patient care, immunizations days and family days.  Stephanie's other current nursing experience is through a local medical daycare as nursing supervisor caring for children with a variety of special needs.
I am passionate about the Clinic because I like to help make a difference in the lives of the children and families that we serve.  I enjoy the challenge of learning new nursing skills and knowledge.  It is an honor and privilege to get to know each family and be a trusted place where they can receive quality care for their children.  I am thankful to be a part of the Clinic team.