Special Projects Assistant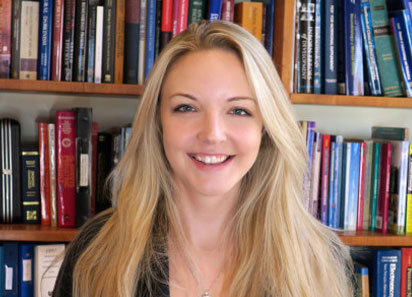 Kim joined the Clinic for Special Children in 2016 as CSC's Communications Manager. In 2018 she transitioned to a part time Special Projects Assistant role.  In this role she provides support to events and administrative functions at CSC.  She also coordinates credentialing for CSC's clinical staff. She has served on CSC's Patient Family Advisory Council since October 2016.
Kim graduated from Millersville University in 2009 with a Bachelors of Arts in Global Geography/International Studies and from Arcadia University in 2011 with a Master of Arts in International Conflict Resolution with a focus in Public Health. During her studies she was involved in various international public health initiatives. These experiences include teaching biology in Tanzania, program management at an HIV/AIDS Clinic in South Africa, and clinical practice in an optometry clinic in Honduras. In addition, she brings professional and educational experience with her from 26 countries including Ukraine, Northern Ireland, and the Czech Republic.
Why are you passionate about the Clinic?
The Clinic combines many of my passions: public health, providing services to an underserved population, and the health of children. I've worked on various innovative public health initiatives across the globe but before working at the Clinic little did I know that one was located almost directly in my backyard.