Katie B. Williams, MD, PhD, FAAP
Pediatrician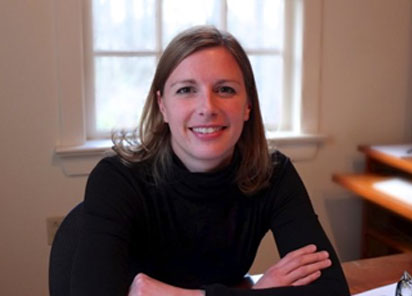 Dr. Williams earned her Bachelor of Science degree in Animal Science and Poultry Science at the University of Wisconsin-Madison College of Agricultural and Life Sciences in 2001. She completed a Doctor of Philosophy in Nutritional Sciences at the University of Wisconsin-Madison's department of Biochemistry in 2006. Through her research, she developed a method for measuring the effect vitamin D on intestinal phosphate absorption and identified novel compounds with potential to treat hyperphosphatemia and renal osteodystrophy.
Dr. Williams earned her medical degree from the University of Wisconsin School of Medicine and Public Health in 2010 and completed a pediatric residency at the American Family Children's Hospital in Madison, Wisconsin in 2013. As a resident, she focused her research on identifying disparities in health supervision for children with Down syndrome. Dr. Williams was thrilled to join the staff at the Clinic for Special Children in November 2013. She provides primary care and evaluation for genetic disorders for clinic patients. Dr. Williams continues to conduct research to describe novel genetic disorders, improve the care of clinic patients, and advance newborn screening methods.
Dr. Williams grew up on a small dairy farm in Wisconsin and has always enjoyed working with families from rural areas. She is dedicated to providing quality and compassionate care for children, especially those with special medical needs.
Why are you passionate about the Clinic?
Working at the Clinic is rewarding in many ways, but for me the relationships with families define this work. Each new patient brings an interesting story, an opportunity to learn, and a chance to care for a child. As we search for a diagnosis, treatment, or cure, we end up getting to know each family well. That personal connection to our patients and families sets the Clinic apart.