2015-16 Avery Fellow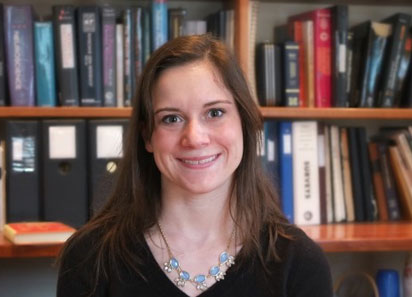 My love of research and healthcare stems from one lab my sophomore year of college. We were tasked with studying a genetic variant of potential significance to health—little did I know that this module would lead me down a path much more exciting and rewarding than I had ever imagined. Through this lab I learned how one change in someone's genetic make-up had the potential to drastically change life expectancy and quality. This one cell biology lab introduced me to the Clinic for Special Children and changed my entire career course.
After my sophomore year of college, I interned at the Women and Babies Hospital in Lancaster, PA. During which I worked in the NICU, and was exposed to the clinical and personal implications of disease. It was during this internship that the theoretical problems came alive right in front of me—I saw how certain conditions affected individuals and their families both emotionally and financially. After this experience, I began to choose courses that enabled me to learn more about drivers of disease and broader public health issues. During the spring semester of my junior year I took a class entitled Public Health Genetics, and was fortunate to have Dr. Strauss as a guest speaker. Once again, my love of medical research was confirmed. He talked with such passion about his patients and how the Clinic's work had truly changed the life expectancy and quality of thousands-both directly and indirectly. It was then that I started to take research more seriously—I began to learn the relationship between benchtop research and clinical knowledge. The summer after my junior year I interned at Penn State Hershey Medical Center in a biochemistry lab. My fascination in the genetic role in disease grew as I conducted research on the implications of mutations in LAM-B4 and COL-1A1 on early-onset diverticular disease.
As my college career was coming to an end, I wanted to find a class that would combine by interest in research, genetics, and medicine– the Plain People, Modern Medicine course was the perfect fit. This course, taught by Drs. Puffenberger and Strauss, taught me that my interests in pediatrics, medicine, genetics, and public health could be combined.  As luck would have it, one day Dr. Strauss mentioned the Avery Fellowship, and I knew right then that I wanted to take part in this amazing opportunity and organization.
I was fortunate enough to have been offered this wonderful position and I became the Clinic for Special Children's 2015-2016 Mary Ellen Avery Fellow. During my tenure as the Avery Fellow, I conducted numerous public health-based projects. With the help of CSC staff, I designed and implemented a lead screening program, conducted survey analysis on the Plain utilization of preventative care, and conducted research on the use of complementary and alternative medicine in the Plain community. My time at the clinic was truly invaluable; not only was I able to work with an incredible group of people in an underserved community, I also learned about the dynamic relationship between health, culture, and the art of medicine. This fellowship taught me how to be a self-motivated researcher, how to view health from multiple vantage points, and how culturally-sensitive regional medicine can have a profound effect on the population.
I am currently working at The Children's Hospital of Philadelphia as a clinical research assistant on a study examining the potential relationship between early-life antibiotic exposure, development and dysbiosis of the infant microbiome, and risk of obesity and other morbidities later in life.